Purple is a powerful color that is often associated with
royalty, indulgence and imagination which makes it the perfect color for event design.
Because of it's many hues and shades,
purple pairs beautifully with pinks, blue, grays, silver and golds.
So without further ado,
Party Rental Ltd. presents five fabulous table settings that range
from modern to traditional to celebrate the color purple.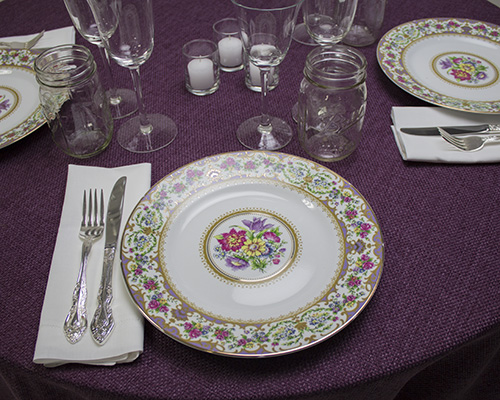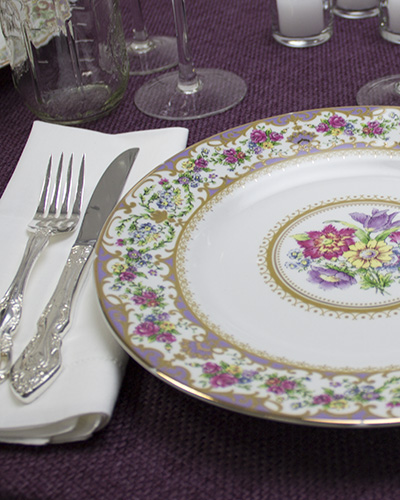 Fleur Plate (violet), Kings Palace Flatware, White Church Dinner Napkin,
Mason Jar, Bell Water/White, Straight Sided Clear Votive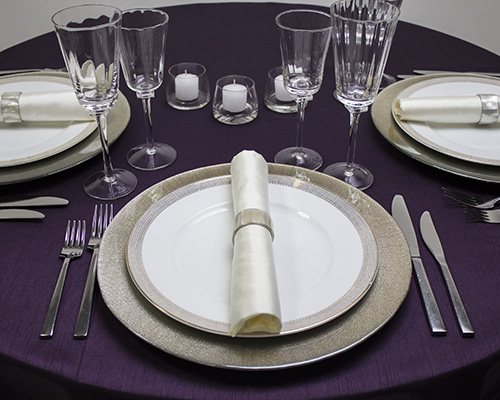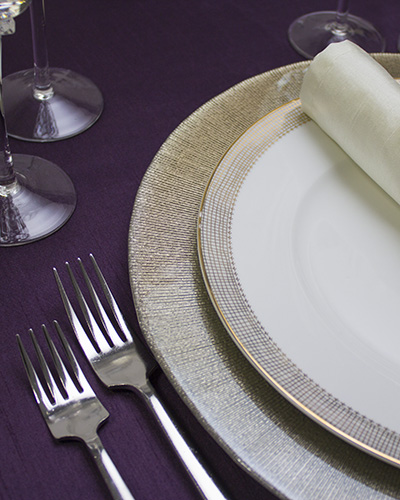 Mink Burst Charger, Loom Gold Dinner 11″, Lexington Flatware,
Paloma Water/Red & White, Ivory Shantung Dinner Napkin,
Mother of Pearl Napkin Ring (Discontinued), Inverted Clear Votive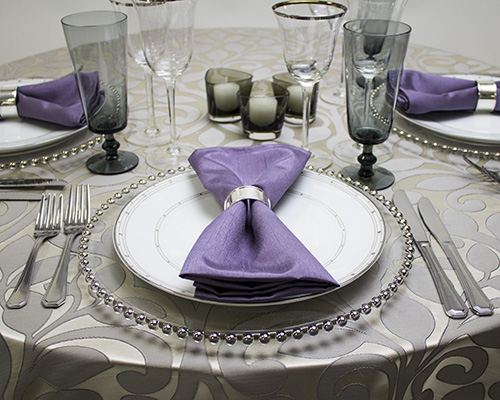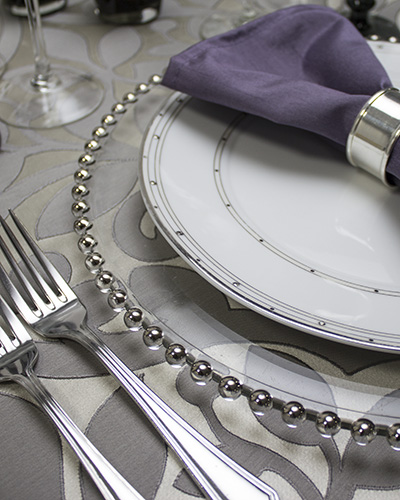 Silver Beaded Charger, Deco Dot Dinner, Gotham Flatware,
Pandora Smoke Goblet, Platinum Bell Water/White, Smoke Tri-sided Votives,
Orchid Shantung Dinner Napkin, Silver Round Napkin Ring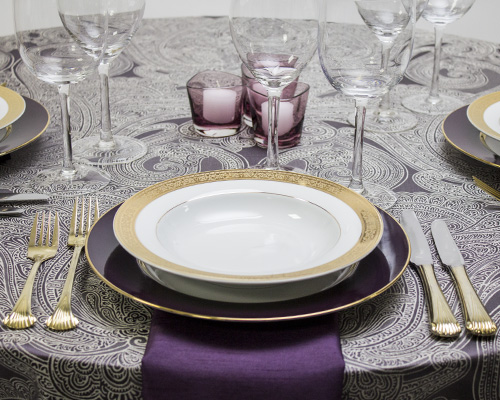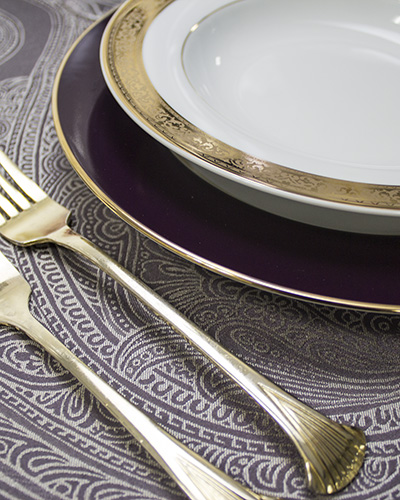 Aubergine State Plate, Milano Gold Rim Soup Bowl, 10.5 oz ,
Gold Shell Flatware, Handblown Water/Red,
Amethyst Shantung Dinner Napkin, Amethyst Tri-sided Votive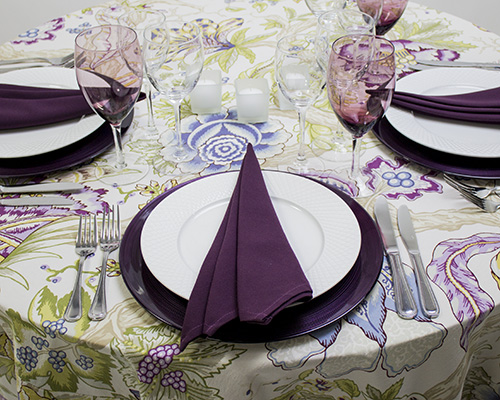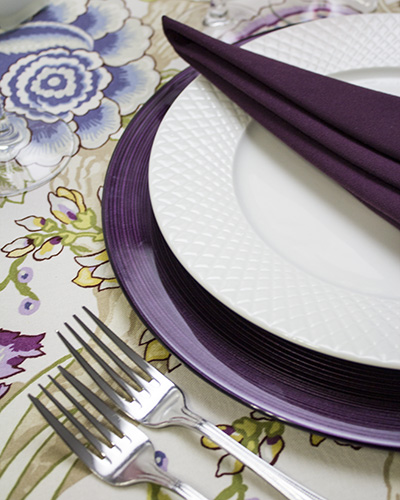 Plum Circle Charger, Diamond Embossed Dinner,
Chelsea Beaded Flatware, Classic Water & White, Amethyst Tinted Goblet,
Eggplant Cotton Dinner Napkin, White Square Frosted Votive