Over the last few years, our Quick Quote tool has helped countless clients quickly and easily create and submit rental quotes.  It was a great success, but since we always strive for excellence, we set out to bring Quick Quote to the next level.  After over a year of developing and testing, we're thrilled to announce the newest feature coming soon to our website that will forever change the way you manage rental orders — our online ordering system!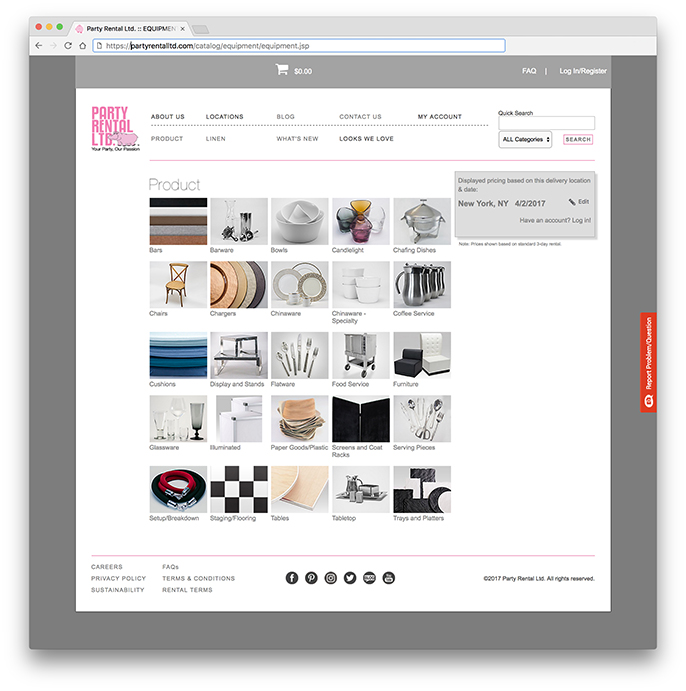 We know you're always on-the-go, so we wanted to create an ordering system that would allow you to easily and conveniently place, revise, and manage your rental orders whenever, wherever.  Using Quick Quote as the the foundation for the new Cart, we added the ability to place your order right through our website, entering it into our system in just a few easy steps.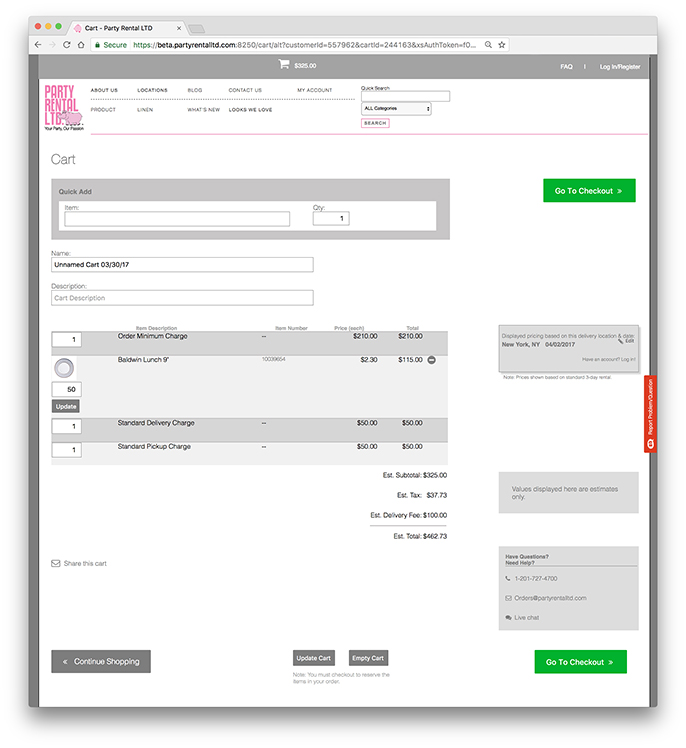 In addition to the online ordering functionality, which will be rolling out April 2017, we're working on a complete website redesign that will be launching later this year.  Beautiful photography coupled with detailed product information and a user-friendly look and feel will make it easier find the perfect items for your next event.

We'll be adding additional features to our online ordering feature over time, but please note that the current system does not yet support the following functions:
Advanced event search

Delivery within 48-hours of order placement

Multi-section orders

Custom linens

Third-party contacts (non-billing)

Linen-only FedEx deliveries

Courtesy calls

Advanced account maintenance

Dance floor & furniture calculators
Customer Service will be happy to assist you should you require any of these features.  You can reach them at 201-727-4700 or orders@partyrentalltd.com if you need assistance or would prefer to place your order by phone/email.
We hope you're as excited as we are about the new online ordering feature! Please feel free to share any feedback on our new website using the UserSnap feature built right in, and stay tuned for more website updates to come!
For more information, please contact our Event Rental Specialists.


 201.727.4700
www.partyrentalltd.com