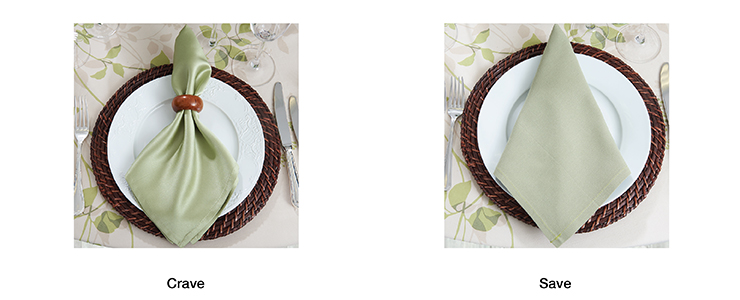 In our ongoing series, Crave vs. Save, we show you how to get the look you love for less! In this feature, we styled both looks around our Charlotte Sage Print linen.  The tonal nature-inspired print and neutral ecru base make the Charlotte Sage perfect for a variety of looks in spring, summer, and fall.  The linen-like feel gives added weight and elegance, making it a great choice both indoor and outdoor events, both casual and formal.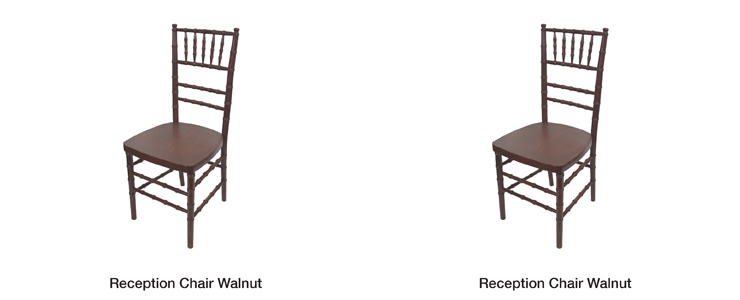 The classic chiavari silhouette of the Walnut Reception Chairs, paired with coordinating Seal Brown Bengaline Cushions, echoes the elegance of the Charlotte print, making it the perfect seating choice for both looks.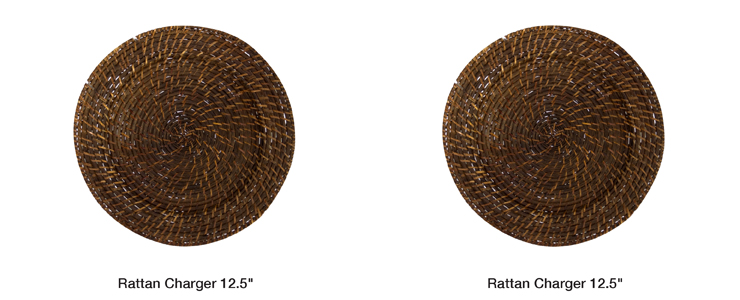 Sometimes a pairing works so well we use it as a staple element in both the Crave and Save looks and these chargers are the perfect example.  The textured Rattan Chargers play off the linen's nature theme and add an on-trend rustic element.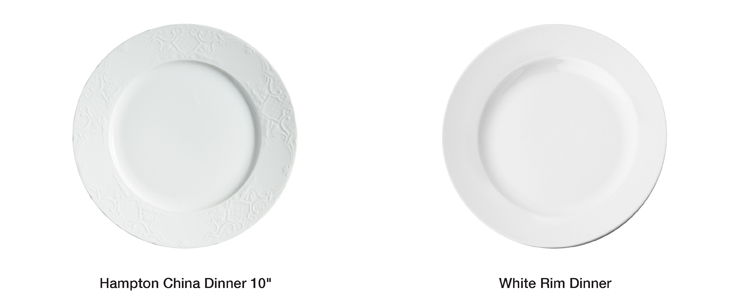 The elegant rim texture of the Hampton Dinner plate add another layer of detail to the Crave look, especially fitting for more formal functions.  For a more traditional look, we used the classic White Rim Dinner plate in the Save design.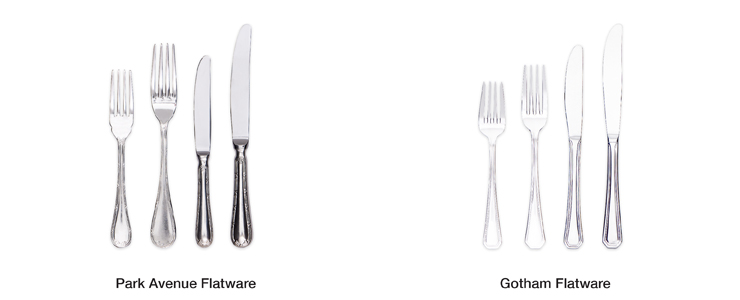 The elongated "teardrop" handle shape and inlaid details of the Park Avenue flatware add an elegant touch to the Crave look.  The Gotham flatware has a similar, though slightly more angular, handle to give a familiar effect to the Save look.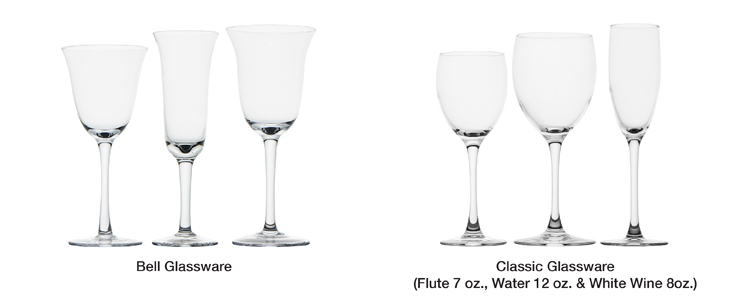 The curved bowl of the Bell glassware adds subtle sophistication to the Crave look, while the Classic glassware lives up to its name and make the Save look more classic and traditional.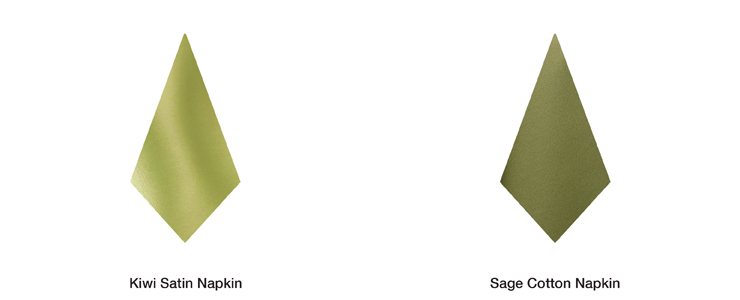 Both the Kiwi Satin Dinner Napkins, featured in the Crave look, and the Sage Cotton Dinner Napkins, featured in the Save look, are great green coordinates for the Charlotte Sage linen.  The satin napkins lend an added sheen to dress up the look and contrast the Rattan charger while the cotton napkins keep it classic and casual.
For more information please contact our Event Rental Specialists


 201.727.4700
www.partyrentalltd.com