Introducing Greenery
When Pantone, the leading authority on color, announces their annual pick for Color of the Year, the world stops to listen.  This year when we stopped, it was quiet, except for the occasional breeze or the rustle of grass, and we all breathed a collective sigh of relief.  Greenery — the vibrant yellow-green 2017 Color of the Year — encourages calmness and hope, reenergizing through peacefulness.  It reminds us of nature, centers us, and puts us back in touch with the world around us.  It's liveliness is a welcome change from the tranquil Rose Quartz and Serenity duo from 2016, and from fashion and nail polish, to interior designs and events, Greenery is sure to make an impact in 2017.
Leatrice Eiseman, Executive Director of the Pantone Color Institute says of the hue:
"Greenery bursts forth in 2017 to provide us with the reassurance we yearn for amid a tumultuous social and political environment.  Satisfying our growing desire to rejuvenate and revitalize, Greenery symbolizes the reconnection we seek with nature, one another, and a larger purpose."
Greenery in Event Design
If you're feeling inspired by Greenery's energy, why not incorporate it into your event design in 2017?  For a small nod to Greenery, try using accent pieces like glasses, votives, or napkins.  For a more bold statement, linens and chargers can set the tone on a larger scale.  Because the hue is both vibrant and earthy, it can work year-round. Pair light colors for spring, brights for summer, rusty tones for fall, icy shades for winter, or with neutrals as a pop of color in any season.  Check out some of our favorite Greenery-inspired product picks!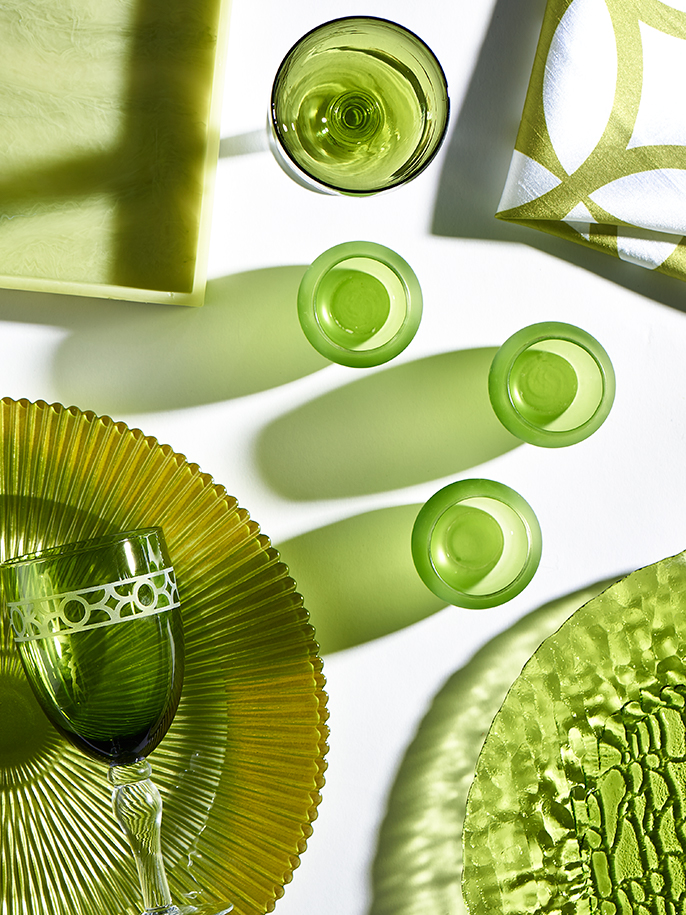 Party Rental Ltd. products used in this look:
Cirque Grass Print linen, Votive Holder Roly Poly Lime Green Frosted, Lime Green Pebble Glass Charger 13", Valencia Citron Charger 13.25",  Cypress Green Goblet Tinted Glassware 15.5oz, Tray Resin Square 12x12x1" Moss
Spring 2017 Color Report
In addition to the Color of the Year, Pantone also identifies ten trending colors from the latest runway collections in their Spring 2017 Fashion Color Report.  This year's picks, including Greenery, range from bright to neutral, each hue a nod to colors in nature.  Like Greenery, the selection is a mix of both vibrant energy and relaxation. According to Pantone, here's the inspiration behind these shades:
"One of the things that we saw this year, was a renewed sense of imagination in which color was appearing in context that was different than the traditional," said Leatrice Eiseman, Executive Director of the Pantone Color Institute. "Reminiscent of the hues that surround us in nature, our Spring 2017 Fashion Color Report evokes a spectrum of emotion and feeling."
Here are our ten linen picks inspired by the Spring 2017 Report for you to use in your spring event designs and beyond.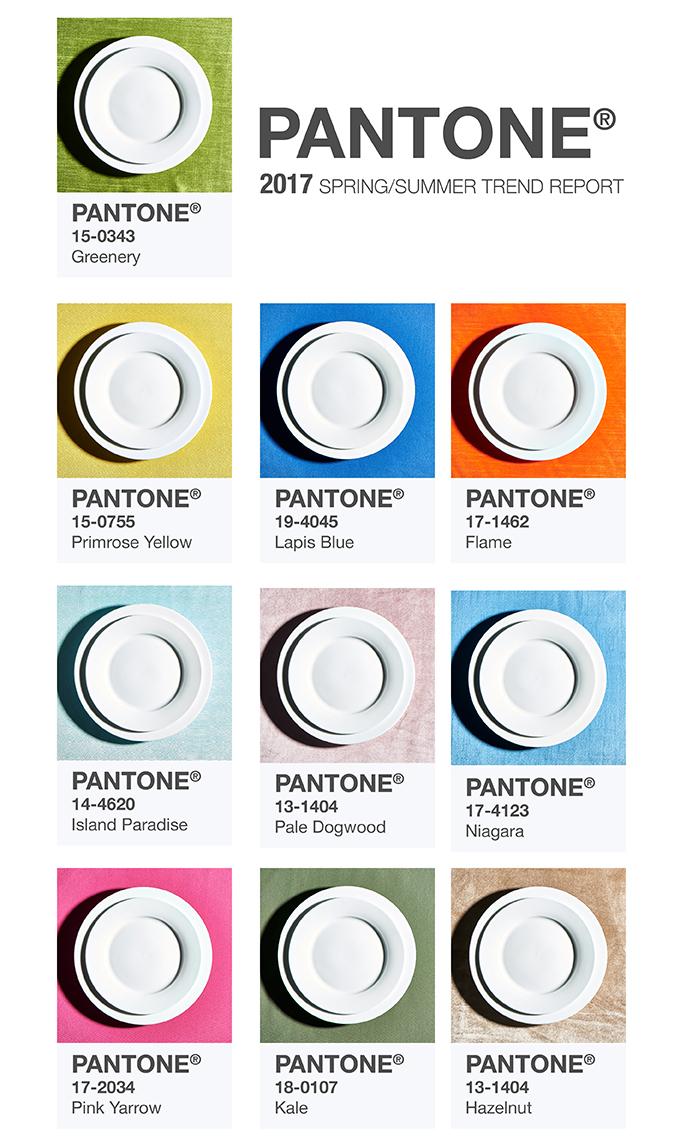 Party Rental Ltd. products used in this look:
Grass Shantung (inspired by Greenery), Spanish Gold Bengaline (inspired by Primrose Yellow),Royal Blue Cotton (inspired by Lapis Blue), Tangerine Shantung (inspired by Flame), Laguna Bengaline (inspired by Island Paradise), Rose Velveteen (inspired by Pale Dogwood), Wedgewood Shantung (inspired by Niagra), Berry Cotton (inspired by Pink Yarrow), Turtle Cotton (inspired by Kale), Champagne Velveteen (inspired by Hazelnut)
For more information on our products, please contact our Event Rental Specialists.

 201.727.4700
www.partyrentalltd.com