We're excited to introduce the new Glow Collection to our Illuminated line.  The three-piece collection includes the Curved Bars, Hightops, and Cubes — staple pieces in any cocktail party or lounge. Using bright LED bulbs, the Glow Collection will light up an event, be a conversation piece for guests, and set the tone for an exciting and immersive social experience.
Their sleek yet playful designs and customizable color options make the Glow Collection great for cocktail parties, birthdays, weddings, and corporate events alike.  They're extremely versatile, perfect for both indoor and outdoor use.
The pieces are lightweight and wireless, making them easy to move and arrange throughout the event space.  Each piece can be set to one of sixteen colors or one of four animation patterns to create a completely custom design that matches the event color scheme, theme, or branding.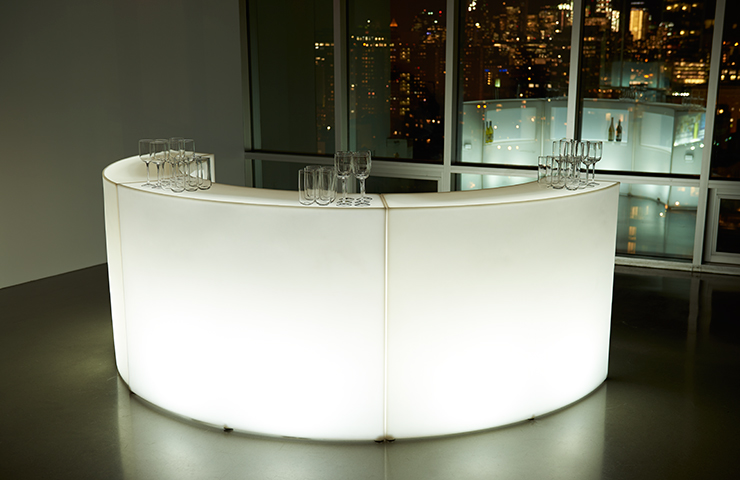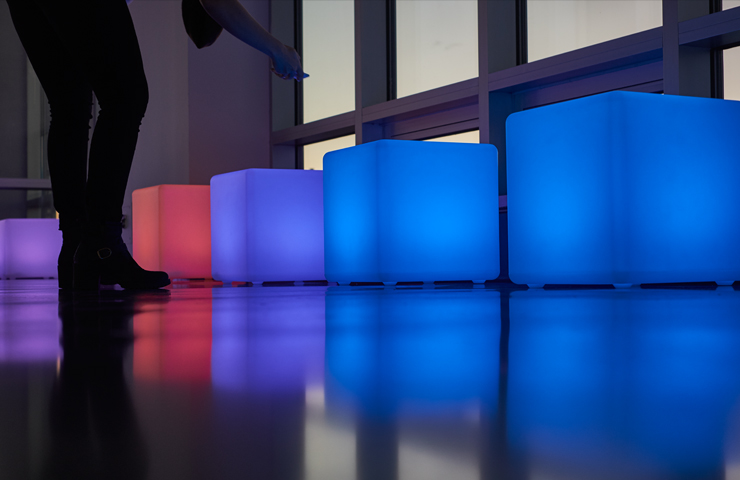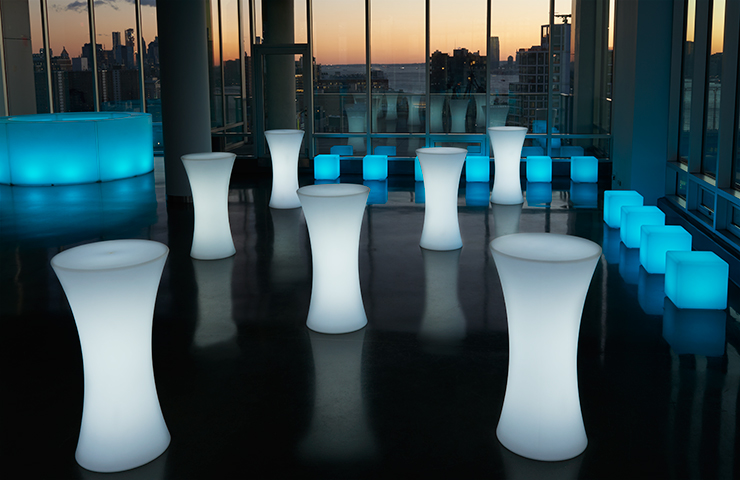 Specs You Should Know
Glow Illuminated Bar Curved
Length:  At front, 58.5″; at back, 43.5″

Height:  43.5″
Depth: 15.5″
Shelf Dimensions:  37″ L x 15.75″ H x 9.5″ D

(6) connected bars makes circle with 118″ total diameter (outside) and 86.5″ total diameter (inside):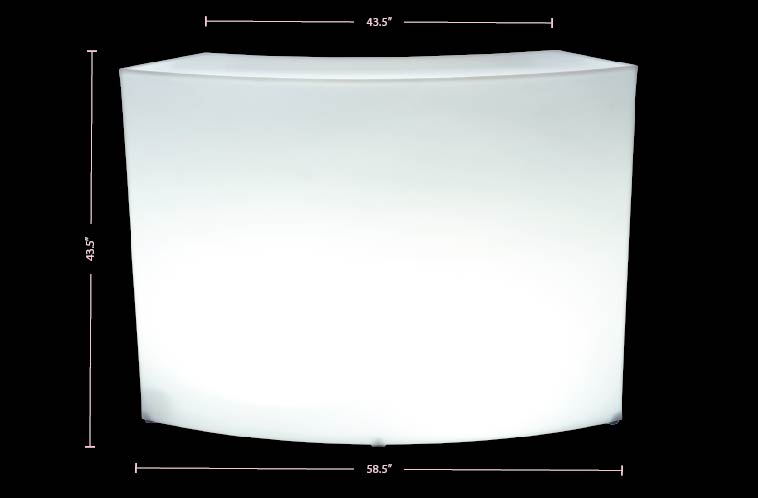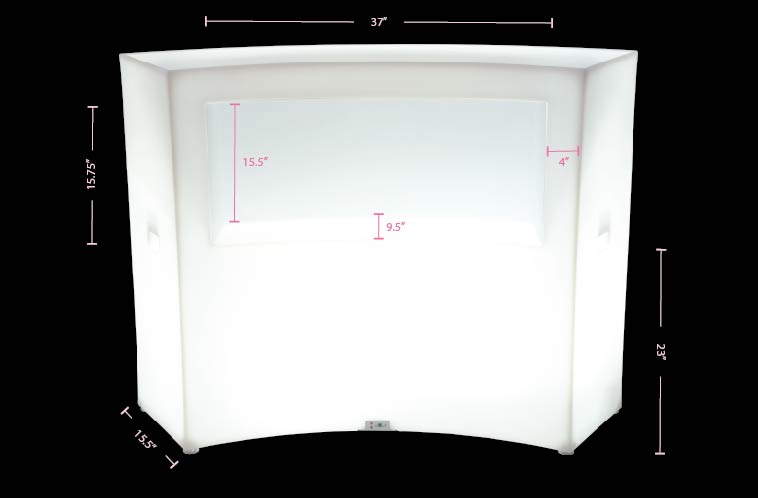 Glow Illuminated Hightop
Height:  43″

Table top diameter: 23″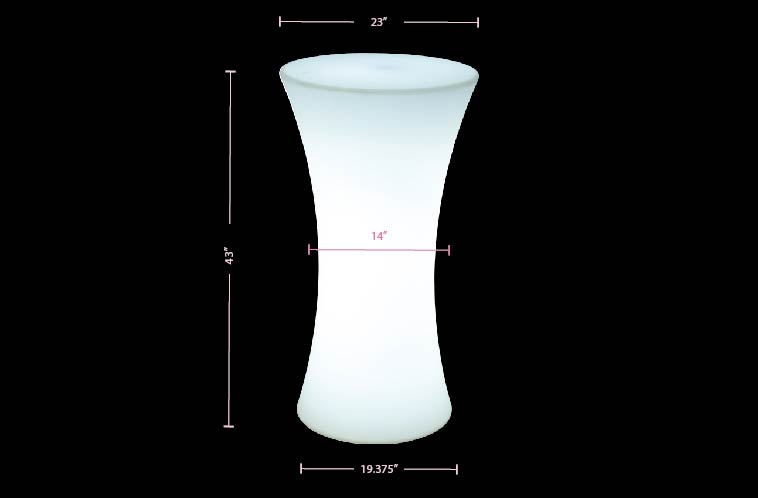 Glow Illuminated Cube
Height: 15.5″

Length:  15.5″


Width:  15.5″

Weight Capacity: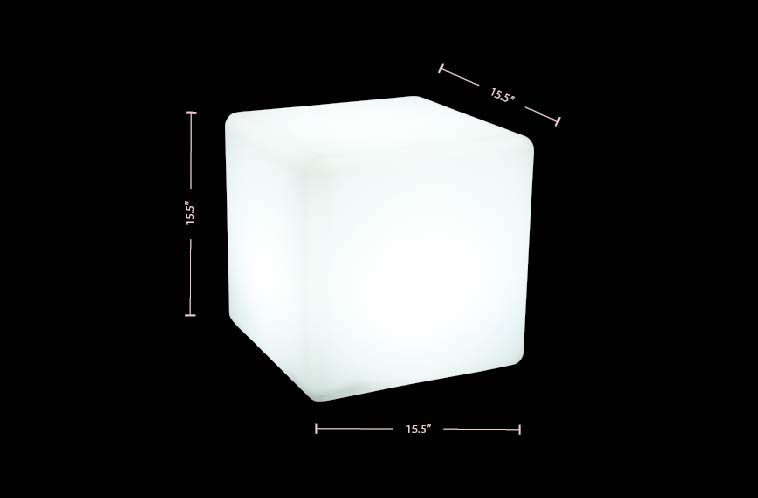 All Pieces:
(16) color settings with adjustable brightness (Red, Red-Orange, Orange, Orange-Yellow, Yellow, Blue, Light Blue, Violet, Purple, Pink, Green, Lime, Aqua, Turquoise, Teal, White)

(4) animation settings

8-hour battery life

Lightweight

Due to texture of plastic, cannot be covered with stickers or decals.

Can be used at indoor or outdoor events excluding inclement weather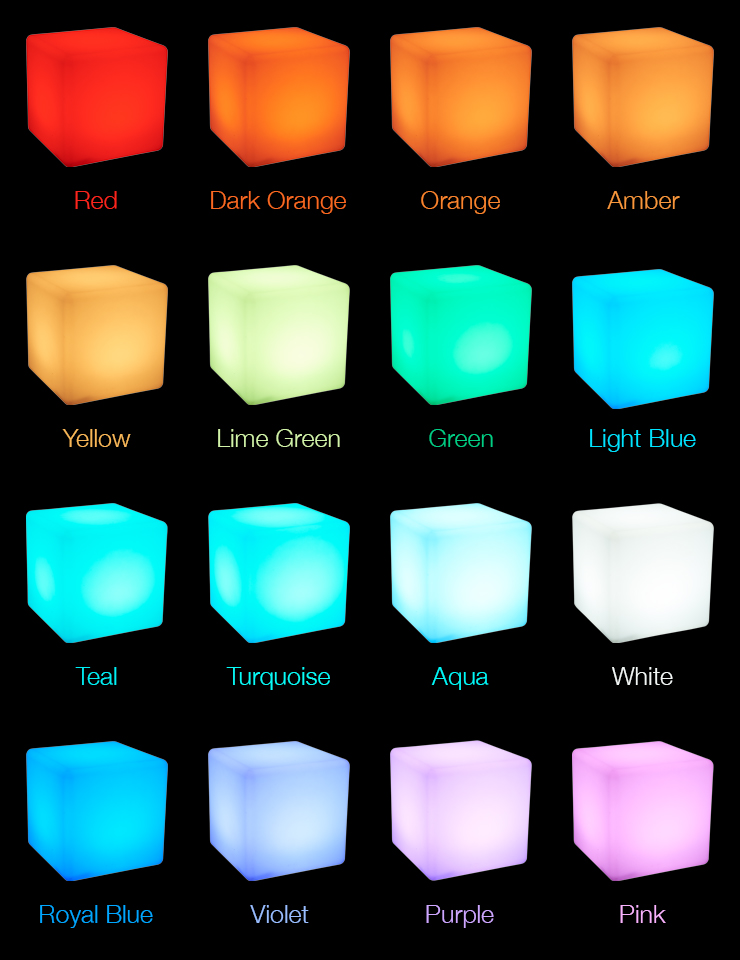 Ready to illuminate your next event? Get in touch with one of our Event Rental Specialists!


201.727.4700
www.partyrentalltd.com
Thanks to our friends at Glass Houses for allowing us to photograph at their magnificent space.  What a view!